Fellow citizens,
A public consultation is now underway to help me prepare for my next Policy Address to be delivered in October.
Over the past few years, following through the pledges I had made in 2007, we rolled out major policy initiatives to promote Hong Kong's political, economic and social development.  Many of them involve long-term planning for Hong Kong.
They included the 10 major infrastructure projects, the six industries where we enjoy a clear advantage, constitutional reform, and the statutory minimum wage.  We have made good progress in all of them.
There are other areas where we need to do more.  Hong Kong people have clearly voiced concern over the soaring property prices, which were not anticipated in 2007, a widening wealth gap, the provision of elderly services and the need for more comprehensive retirement protection.
I share these concerns, and I am examining these issues closely with my colleagues now.  Politically appointed officials and civil servants have been working as a team for the overall interests of Hong Kong.  We will try our best to devise practical short, medium and long-term measures to address these concerns.
To bring such measures into force, a well co-ordinated allocation of resources becomes vital.  For better coordination, we are combining the consultation exercise for the Policy Address and that for next year's Budget.  This combined exercise will ensure that resources are allocated more efficiently and effectively to meet our policy objectives.
Over the past four years, I have worked hard to implement my 2007 election platform.  I am confident that all major pledges made will be delivered by the time I leave office.  In drafting this, my last Policy Address, I am determined to do my utmost to resolve the most pressing social problems that have since emerged.  I urge you to tell me what you want me to put in my Policy Address and the subsequent Budget. This is going to be a positive interactive process. My team and I remain wholly committed to serving you, the community of Hong Kong.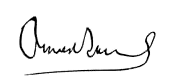 Donald Tsang
August 2011