---
MESSAGE
I am pleased to present the Policy Programme of the Independent Commission Against Corruption.
In drawing up this Policy Programme, I am mindful of the community's concern over a possible upsurge in corruption in the next few years. To meet such concern and to maintain the momentum in fighting corruption, we will :
step up our preventive and educational efforts;
further improve our ability to collect and analyse information on corrupt activities so that they will be weeded out before they can take root; and
build up our investigative capability so that we can deal promptly and effectively with any increase in corruption.
We will launch a number of initiatives to implement this strategy. I have set out these initiatives under specific Programme Areas in the following pages.
My colleagues and I will continue to do our utmost in fighting all forms of corruption. We need your support. I welcome any views and suggestions which you may have for achieving our common goal.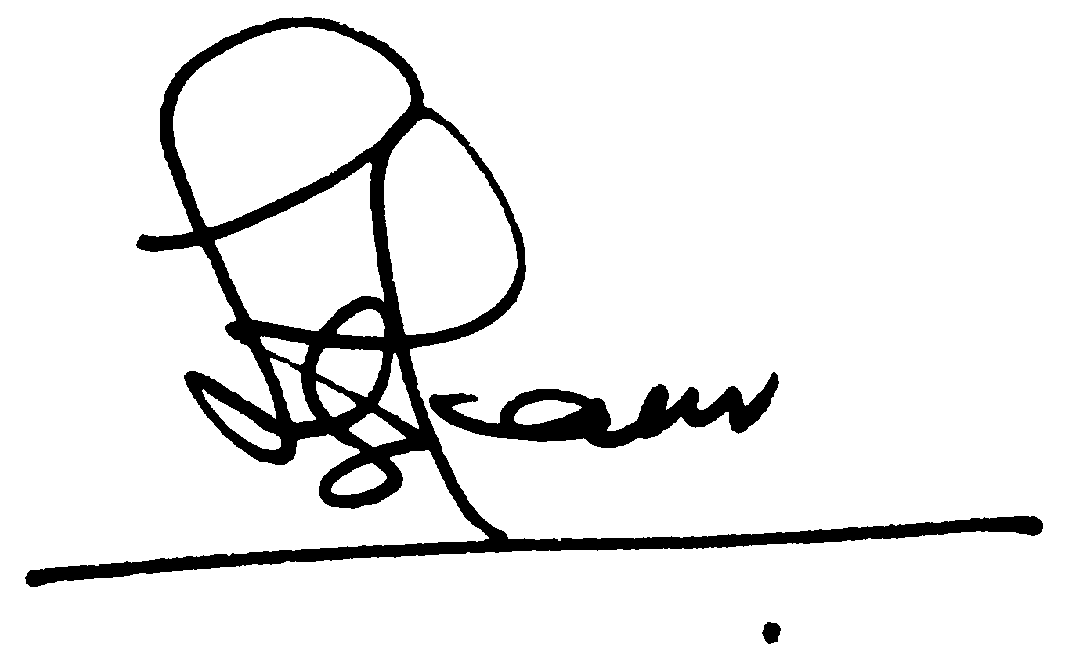 (Mrs Lily Yam)
Commissioner Independent Commission Against Corruption
---
The Hong Kong Special Administrative Region (HKSAR) Government is committed to ensuring that it is open and fully accountable to the people of Hong Kong. Policies, aims and programmes must be clear to all so that the Government can be accountable for their delivery. With greater clarity of purpose and accessibility, the public can better assess our performance and help us improve our quality of service.
The Policy Programmes, which underpin the Policy Address delivered by the Chief Executive in October 1997, explain the objectives and ongoing work of each Policy Bureau and its supporting departments, as well as Department of Justice, Office of the Judiciary Administrator, Independent Comission Against Corruption and the Administration Wing of the Chief Secretary for Administration's Office, and their proposed new commitments for the coming year. They are set out in three sections:
Objectives state the overall objectives of the Government according to each programme area, in particular, responsibilities in relation to implementing the Basic Law are spelt out.
Major Programme Areas list the aims and the important features of each programme area. An overview of the current situation and key performance indicators are given. This section also sets out the Government's new commitments for the coming year.
Into the 21st Century describes the vision of the Government for a better Hong Kong as we enter the 21st Century and the plans we are making to meet our long-term needs.
---
The Government is committed to securing a stable and prosperous future for the HKSAR. The Independent Commission Against Corruption (ICAC) seeks to meet this commitment by fighting corruption so that Hong Kong will remain a fair society and a leading international financial and business centre, in which all individuals compete on equal terms.
By making corruption in both the public and the private sectors a high-risk crime, we will maintain the integrity of the Civil Service and fairness in business dealings.
We will meet the challenges ahead through better co-ordination of our prevention, detection and education efforts. On the prevention side, we will make better use of our resources to provide timely advice to the public sector and help to close corruption loopholes in policies, systems and practices. To promote a corruption-free climate in our community, we will dedicate greater efforts to alerting private businesses to the dangers of corruption, marketing our corruption prevention service and encouraging them to reduce corruption opportunities by setting up effective systems and controls.
To ensure the early detection of corruption offences, our operational arm will adopt a more proactive approach. We will enhance professional training for investigators, particularly in the handling of informants and the conduct of undercover operations in areas where conventional investigation methods are not effective. We will also step up liaison with our counterparts in the Mainland to provide mutual assistance in the investigation of cases and to share experience in preventive education. We will continue to work closely with local and overseas law enforcement agencies to facilitate the exchange of criminal intelligence.
In preventive education, we will continue to make extensive use of the media and face-to-face contact to explain the anti-corruption laws and to underline how corruption affects the individual and the community as a whole. We will give priority to the public service, young people and new comers to Hong Kong. We will work to maintain the community's support, which is essential to our success in fighting corruption, through faithful discharge of our responsibilities and keeping corruption a public issue.
Implementing the Basic Law
We are firmly committed to the full and faithful implementation of the Basic Law. Article 57 as at the Annex provides for the Commission's independence. We will continue to carry out our statutory duties without fear or favour.
---
The ICAC is responsible for four Programme Areas:
Corruption Prevention;
Operations;
Preventive Education; and
Enlisting Support.



---

A. Corruption Prevention




Aims

Our aims in corruption prevention are:
to reduce opportunities for corruption in the policies, procedures and practices of government departments and public bodies; and
to assist the private sector in reducing corruption by establishing effective checks and controls in their systems and procedures.
Overview
In selecting areas in the public sector for examination, we target activities and work practices which are particularly prone to corruption. Our involvement does not end with the completion of a study. We also follow through the recommendations to ensure that they are implemented and updated to suit changing needs. Since our establishment, we have carried out more than 2 100 detailed studies, mainly in areas related to tendering, purchasing, licensing, law enforcement and other regulatory functions.
Apart from conducting formal studies, we also hold regular discussions with government departments and public bodies, and we give corruption prevention advice at these meetings. We will put more emphasis on this aspect of our work to use our resources more efficiently.
In addition, we provide a corruption prevention advisory service for the private sector. We have recently set up a telephone hot-line for this purpose.
Key Indicators
In 1996-97,
we completed 99 reports for government departments and public bodies; and
we provided corruption prevention advice to 147 private organisations.
New Commitments
In 1998-99,
We will better co-ordinate the prevention and the investigation sides of our work so that we can give immediate attention to systems and procedures where corruption is known to exist.
In view of growing public concern over the possible spreading of cross-boundary corruption activities after the establishment of the HKSAR, we will give priority to this area and to examination of boundary control systems, including the movement of people and cargo.
We will follow up more rigorously and systematically completed assignments on areas where corruption is likely to persist.
We will further promote corruption prevention awareness and concepts in the private sector by marketing our service more aggressively and drawing up easy-to-use "best practices" packages.



---

B. Operations




Aims

The ICAC's mission is to pursue the corrupt relentlessly so that corruption remains a high-risk crime. To fulfil this mission, we aim:
to investigate every pursuable report of corruption;
to deliver the highest possible standard of service to encourage the public to report corruption; and
to seek out and tackle unreported corrupt activities.
Overview
After a sharp rise of corruption reports in 1993 of over 40% compared to the previous years, reports have stabilised at about 3 000 a year. To cope with the increased caseload, we have put more staff on front-line investigation work. At the same time, we have started to implement a strategy of unearthing corruption to supplement reports received from the public.
To deal with corruption in the disciplined services and to deter an increase in cross-boundary corruption, we are sharpening our intelligence collection and analysis capability and stepping up operational liaison with local and overseas law enforcement agencies and with the Guangdong Provincial People's Procuratorate.
Following recommendations made by the ICAC Review Committee, authorisation for the exercise of a number of investigative powers was transferred to the courts during the year. We have not encountered any difficulty with the new arrangement. Indeed, we welcome the move to make us a more accountable organisation.
Key Indicators
In 1996-97,
we received 2 220 pursuable corruption reports;
we interviewed 99% of complainants within 48 hours in accordance with our Performance Pledge;
we completed 2 101 investigations, 91% of them within 12 months;
we prosecuted 388 persons on the advice of the Department of Justice;
290 persons were convicted and 63 formally cautioned; and
we recommended disciplinary or administrative action against 277 civil servants.
New Commitments
In 1998-99, to improve our operational capability,
We will provide 40 additional front-line investigators through internal re-deployment.
We will expand our undercover and informant handling programmes to uncover unreported corruption.
We will establish a comprehensive witness protection programme and facilities to safeguard the security of witnesses and the integrity of prosecutions.
We will counter the globalisation of corruption-related crime by enhancing mutual assistance and liaison with overseas law enforcement agencies; a new International Assistance Section will be established for this purpose.
We will strengthen professional training, particularly in the investigation of corruption-related computer crime and in the co-ordination of covert operations.
We will strengthen our Legal Research Team so as to enhance legal research capacity, in particular in Chinese laws and complex legal issues.
---
C. Preventive Education
Aims
We aim to attack the root of corruption by reinforcing the need for every member of the community to observe the anti-corruption laws and by cultivating a community attitude which is highly intolerant of corruption. We do this through:
publicising the consequences of corruption for the individual and for the whole community;
promoting ethical standards and behaviour; and
explaining provisions in the Prevention of Bribery Ordinance.
Overview
Through the media and direct contact with selected groups, we have successfully changed public attitude towards corruption from acceptance to rejection. We maintain regular dialogues with all levels of the Civil Service. In recent years, we dedicated considerable effort to promoting business ethics in larger establishments, including those with mainland connections. We also contact recent immigrants from the Mainland to alert them to the provisions in our anti-corruption laws.
The attitude of the younger generations towards corruption is a matter of some concern. Surveys carried out in four successive years revealed that those in the 15 to 24 age group were more tolerant of corruption than more mature respondents.
Key Indicators
In 1996-97, our preventive education programmes reached over :
18 000 civil servants;
10 000 staff of public bodies;
30 000 employees in the private sector; and
89 000 secondary school leavers and university students.
In addition, some 1 000 business organisations undertook to prepare codes of conduct for their staff.
New Commitments
In 1998-99,
We will launch a multi-media programme to educate the public on the evils of corruption.
We will intensify our co-operation with the Civil Service Bureau, government departments and staff organisations to uphold integrity in the Civil Service.
We will review our strategy for cultivating positive values amongst young people.
We will approach new organisations doing business in Hong Kong to enhance their understanding of the anti-corruption laws and the objectives of the ICAC.
We will step up preventive education for recent immigrants from the Mainland through face to face contact and suitable publicity materials.
We will promote corruption prevention awareness in the financial sector with the support of professional associations and regulatory bodies.
We will encourage, through visits and seminars, small and medium-size businesses to make use of our corruption prevention advisory service.
We will, together with the Guangdong Provincial People's Procuratorate, produce a new legal guide for investors in Hong Kong and in Guangdong.
---
D. Enlisting Support
Aim
Our aim is to involve the public in the fight against corruption by encouraging them to report corruption, to take an uncompromising stand against it and to support our work.
Overview
The community has played a crucial role in suppressing corruption over the last 20 years. Although we are adopting a more proactive investigative strategy, the detection of corruption still depends largely on reports from the public. It is therefore essential for us to retain the community's confidence in our determination and ability to tackle corruption.
We seek to retain public confidence and support through recognition of our integrity, dedication and effectiveness. We will also continue to publicise, with particular reference to our investigation methods, our efforts to make ourselves more open, more transparent and more accountable.
Key Indicators
Public support for our work is demonstrated by :
the high proportion - 66% in 1996-97 - of corruption reports from persons who identify themselves;
the finding of a public attitude survey carried out in 1996 which indicated that 99% of the respondents considered that the ICAC deserved their support; and
the 440 district bodies which organised anti-corruption activities with us in 1996-97.
New Commitments
In 1998-99,
We will increase the number of advertising packages for enlisting public support.
We will work more closely with the news media to enhance public understanding of our objectives and work methods; in particular, we will produce articles for local dailies and short programmes for television and radio on the work of the ICAC.
We will, together with the Civil Service Bureau, secure more active involvement of heads of government departments in corruption prevention; in particular, we will organise a service-wide seminar.
We will further enhance our presence in the community by stepping up liaison with district organisations; in particular, we will organise programmes jointly with District Boards.
We will encourage selected business organisations, public bodies and youth groups to play a more active role in preventing corruption.
---
The HKSAR is set to thrive within the framework of "One Country, Two Systems". Keeping corruption under control is essential to our community's continued stability and prosperity. We are firmly committed to this mission.
The Government has time and again reiterated its determination to fight corruption. The anti-corruption laws, which have proved to be a formidable weapon, are intact. Our independence is enshrined in the Basic Law. Our attack on corruption through detection, prevention and education has served us well. We will build on our achievements and enhance our preventive and enforcement capability.
While the community has voiced concern about a possible upsurge in corruption, they have also made it clear that they are solidly behind us as we meet the challenge ahead. We will not let them down.
With the support of the community, we look to the 21st century with confidence.
---
Annex : Relevant Articles of the Basic Law
Chapter IV : Political Structure
Section 1 : The Chief Executive
Article 57
A Commission Against Corruption shall be established in the Hong Kong Special Administrative Region. It shall function independently and be accountable to the Chief Executive.
Note
In addition, all Bureaux/Departments, as well as Department of Justice, Office of the Judiciary Administrator, Independent Commission Against Corruption and the Administration Wing of the Chief Secretary for Administration's Office, have joint responsibility for the implementation of the following articles :
Articles 11 (first paragraph), 16, 56 (second paragraph), 62(1) and (2), 64, 142, 148, 149, 150, 151, 152 and 153.
---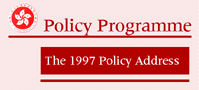 Policy Programme